---
How we manufacture the tourist trains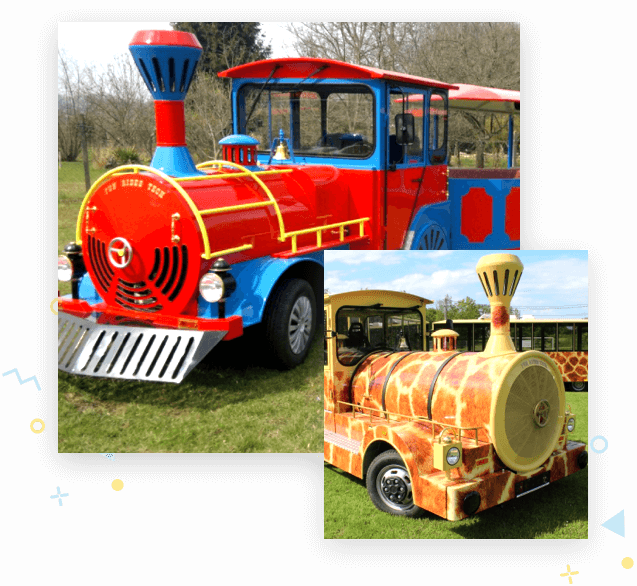 During manufacture of the tourist trains, we put emphasis on quality and precision in order to provide a reliable, safe, and long operation. All trains from our production are approved for operation in road traffic by the Ministry of Transport of the Czech Republic in cooperation with DEKRA testing facility.
The steel construction of the machine and the wagons is welded by certified welders which ensures its firmness and stability. The machines are constructed on the chassis of a vehicle which is suitable for the given terrain type and which is tested for the required weight. The braking system is air over hydraulic, and it is characterised by reliability and high efficiency.
The interior equipment of the tractor and the trailers is mounted with precision and with the use of quality materials which ensure its resilience and reliable operation.
We are aware of the great responsibility we take on ourselves when manufacturing these special vehicles which transport a large number of people, especially children. Therefore, we place great emphasis on partial tests and quality assurance in order to prevent any defects.
"Trains from us, joy for you."
How we manufacture the trains